Excellent and Fully
Cooked Meat Products
We have been making pepperoni at QSC for almost 40 years. Sliced, diced, or in sticks. Spicy or mild. Beef, pork, or chicken. Let's work together and find the formula and flavor you need. Then we will deliver with the consistency you expect.
Perfect For:

From crumbles to slices, QSC can provide fully cooked beef and pork toppings/fillings in a vast variety of shapes and sizes. No matter the application, we can adjust the seasoning and appearance to meet your needs. All toppings are in-line cooked and individually quick-frozen.
Perfect For:
Create your signature bowl of chili or find that perfect topping for your chili dog! Let us take that family recipe and develop a chili that provides the convenience you need back-of-house. Beef, pork, chicken. Beans, vegetables, spices. Tub or pouch. Tell us what your chain needs and your customers crave, and we will take care of the rest in our state of the art production facility.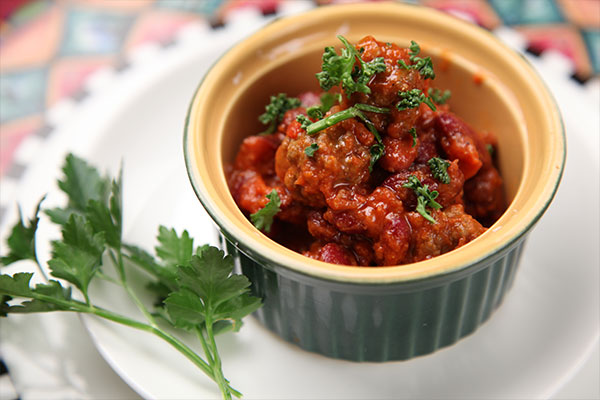 Sausage crumbles, sausage patties, chorizo. Give your breakfast offerings the bold tastes your customers are looking for! Fully cooked and fully flavored. Whether you are spicing up a breakfast burrito, building the perfect breakfast sandwich, or adding crumbles to your made from scratch gravy—QSC has the solution for you!
Fully cooked and individually quick-frozen, custom meatballs from QSC answer endless needs. QSC can provide sizes ranging from two grams to three ounces, plus any variety of flavoring and packaging options for your products—made from any combination of beef, pork, and chicken that your operation may require.
Perfect For: